Find out Team HC's favourite ways to stay warm while enjoying, and perhaps indulging in the best of winter? Read more:
Sue
Nothing warms me up in winter quite like looking at the incredible golden sunrises and sunsets we have been having lately. That golden glow gets me every time.
This one was taken on the road in North West NSW at Armatree on the June long weekend.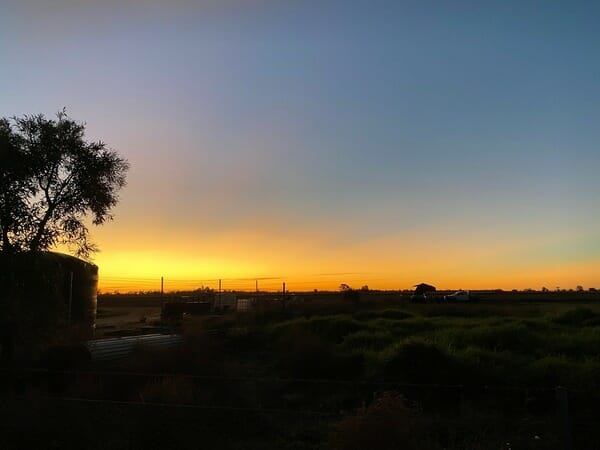 Kendi
Two words: heated blanket.
Alex
A winter in lockdown last year meant I lived in trackpants and jumpers, so this winter I get to indulge in new work knits, jackets and coats to keep me warm, plus some new loafers for work I adore. And yes, I'm still buying new loungewear and jumpers too – it's all about balance!
Karen
Despite the mild autumn we are now embracing the frosty start to winter in Tamworth. Recycling here means that the trees that did not make it through the drought are now firewood. There is not much that is better in winter than a warming by the fire, apart from indulging in hearty meals and using the need to warm your hands as an excuse for another coffee.
Bec
Winter is great for pulling out the slow cooker and preparing a delicious country casserole for a hearty family dinner. Family movie nights with popcorn, heavy blankets and cuddles on the lounge are also a regular activity in our house with the kids. My daughter was recently introduced to Harry Potter so we have been working our way through the series. I'd love to hear your family friendly movie recommendations…